WARMTH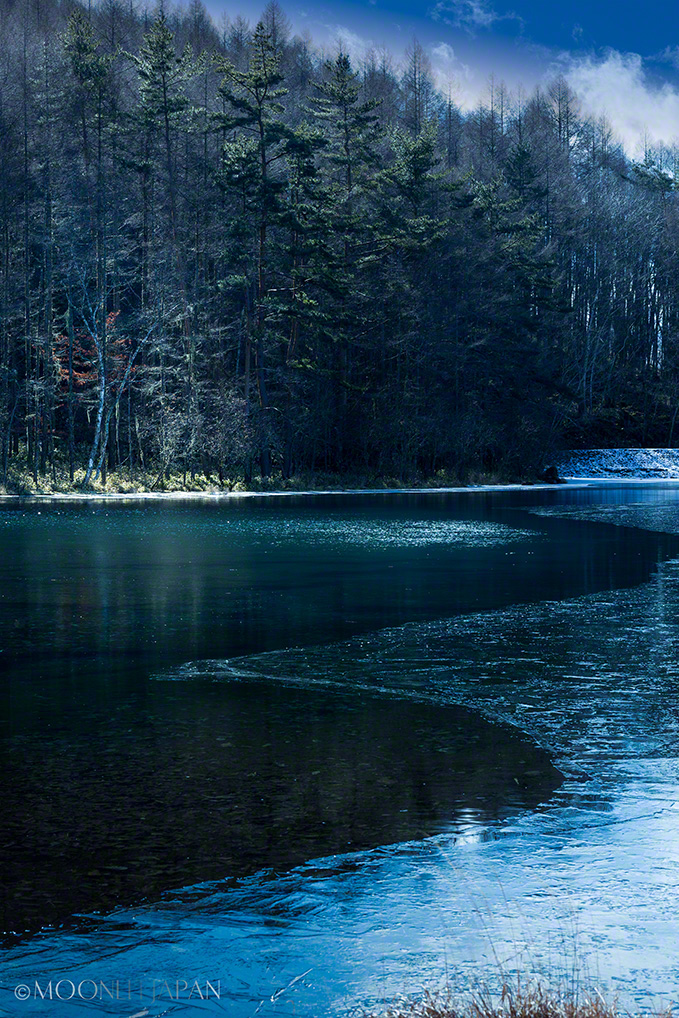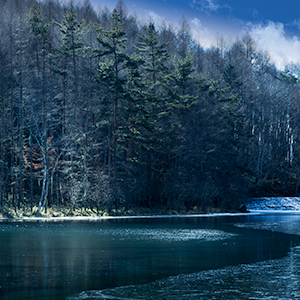 A one-time price of
$50.00
will be added to your order.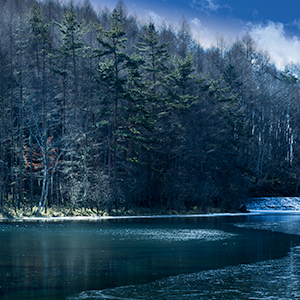 A one-time price of
$450.00
will be added to your order.
Mishakaike is a reservoir created in 1933 in the southern part of Nagano Prefecture. "Shaka" means shooting a deer, and it is believed that this area used to be a very sacred hunting field where cultivation was completely disallowed.
The last time I visited the place was mid-August and I clearly remember the pure and moist air that filled the space. A mirror-like water surface and a tall white birch standing proudly amongst an abundance of green leaves.
Five months have passed, and winter had turned the place into something I didn't quite expect. The air was cold and dry, the leaves had fallen off, and thin ice had formed on the water.
The white birch looked as though it was not expecting me on such a winter day. A big cloud developed and blocked the sun for a while, but during the whole time, the tree kept glowing as if it was in the spotlight.
I knew I was being greeted with a warm smile. I was pleased to have made the decision to pay a visit, and silently enjoyed the reunion myself.
Category:




Why you should sign up

Register with Moonlit Japan and receive seasonal discount coupons for ordering prints as well as newsletters (issued bi-weekly to monthly) with information on latest uploads.

You would also be able to:

View status of your recent orders as well as tracking numbers to know where your orders are
View your order history
Place new orders without having to enter your delivery details each time.