THE GATEWAY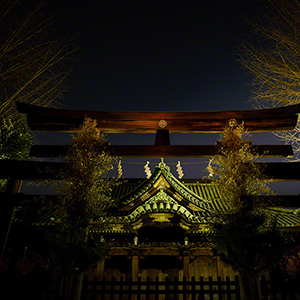 A one-time price of
$30.00
will be added to your order.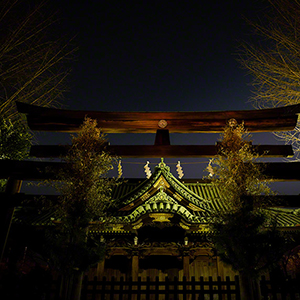 A one-time price of
$130.00
will be added to your order.
Ushijima-Jinja Shrine is only a ten-minute walk from Senso-ji Temple in Asakusa, but visitors are scarce as it is in a much less touristy area across the river. It enshrines Susano-no-mikoto, the third child of Izanagi and he is believed to guard people against epidemics.
In front of the shrine stands the Mitsu-Torii (Triple Gateway), which is quite unique in its form with a small Torii on each side of the main structure. There are only a handful of Torii like this in Japan and no one seems to know what the shape signifies.
Torii is a gateway that separates the divine precincts from secular life and each time I walk through it, I feel as though I am filtrated. All the impurities are distilled off, and only the good in me is allowed to move ahead.
Category:




Why you should sign up

Register with Moonlit Japan and receive seasonal discount coupons for ordering prints as well as newsletters (issued bi-weekly to monthly) with information on latest uploads.

You would also be able to:

View status of your recent orders as well as tracking numbers to know where your orders are
View your order history
Place new orders without having to enter your delivery details each time.